Home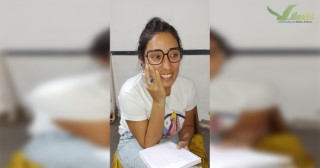 Jimena Falco: "When you arrive at this space you feel freedom even if you are free in your day to day."
Interviews in Liberté territory
The lawyer Jimena Falco who together with the Psychologist Ricardo Augman make up the list of advisers of our space and work to materialize the document, arrived in jail and held some interviews.
She said that a happy initiative was undertaken to document the incredible story of the enterprise, now converted into a cooperative.
Details

Category: News
In Batan prison
The author was with prisoners from the Batan prison in the Liberté cooperative space.
Dr. Laura Andino who saw the problems of prisoners who, when released, find themselves facing a very distant reality from their entry into prison where they are unable to locate any shelter in labor aspects at the time of their release, for which they could stay in an economic independence he decided to work, together with Xavier "pampa" Aguirreal on a labor law project to turn history around.
Details

Category: News
How do we get out of the victimization and re-victimization that makes us vulnerable?
Details

Category: Institutional